South Pacific Collection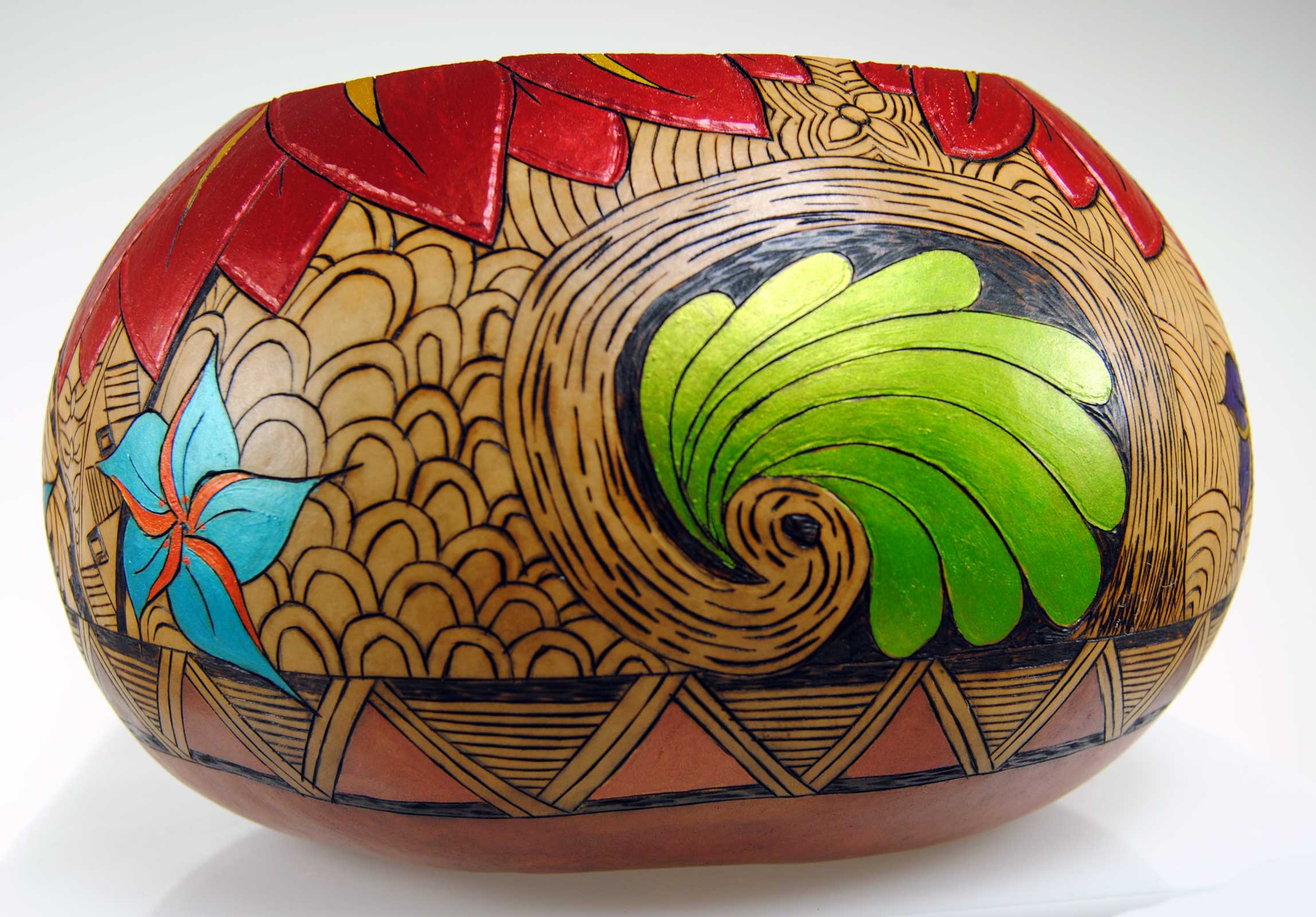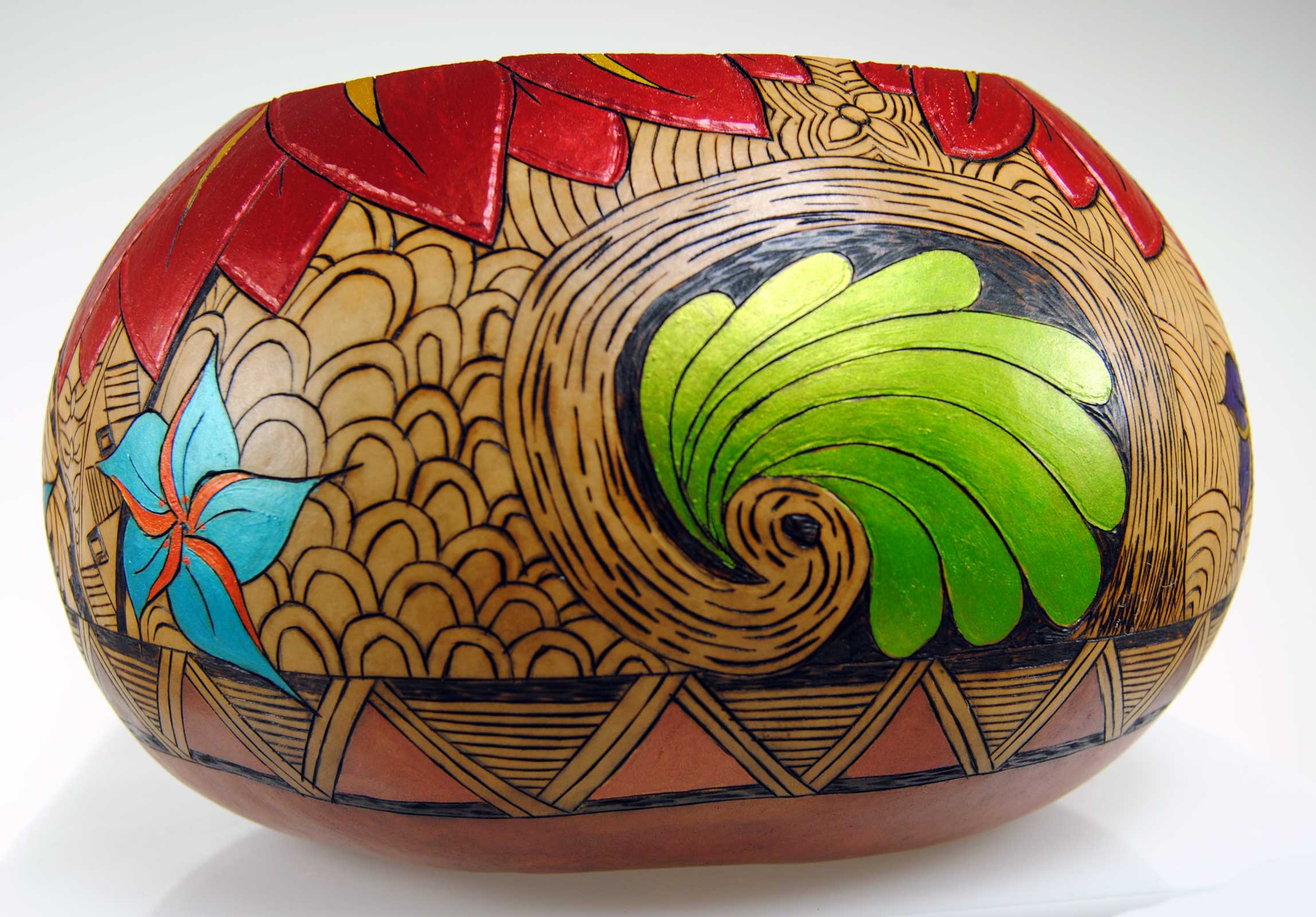 South Pacific Collection
Designs inspired by the flowers and traditions of the South Pacific - this gourd is beautifully adorned with brightly colored flowers with pyrography representing traditional Polynesian tattoo designs.
Dimensions: 8 in. diameter. 5 in. tall
You can share this item with your friends by clicking on the "share icon" below.