if you'd like To place an order:
Every one of our pieces is a unique, one of a kind creation. With that being the case, we've not been able to keep our website store current during this busy time.
If you are interested in ordering, please call or send us an email and we will send you pictures of current inventory in the product lines you are interested in -- pendants; decorative gourds; painted rocks; beaded skulls.
We apologize for any inconvenience, and will respond promptly to your inquiries.
Phone: 605-351-9183 E-mail: info@wingsstudio.com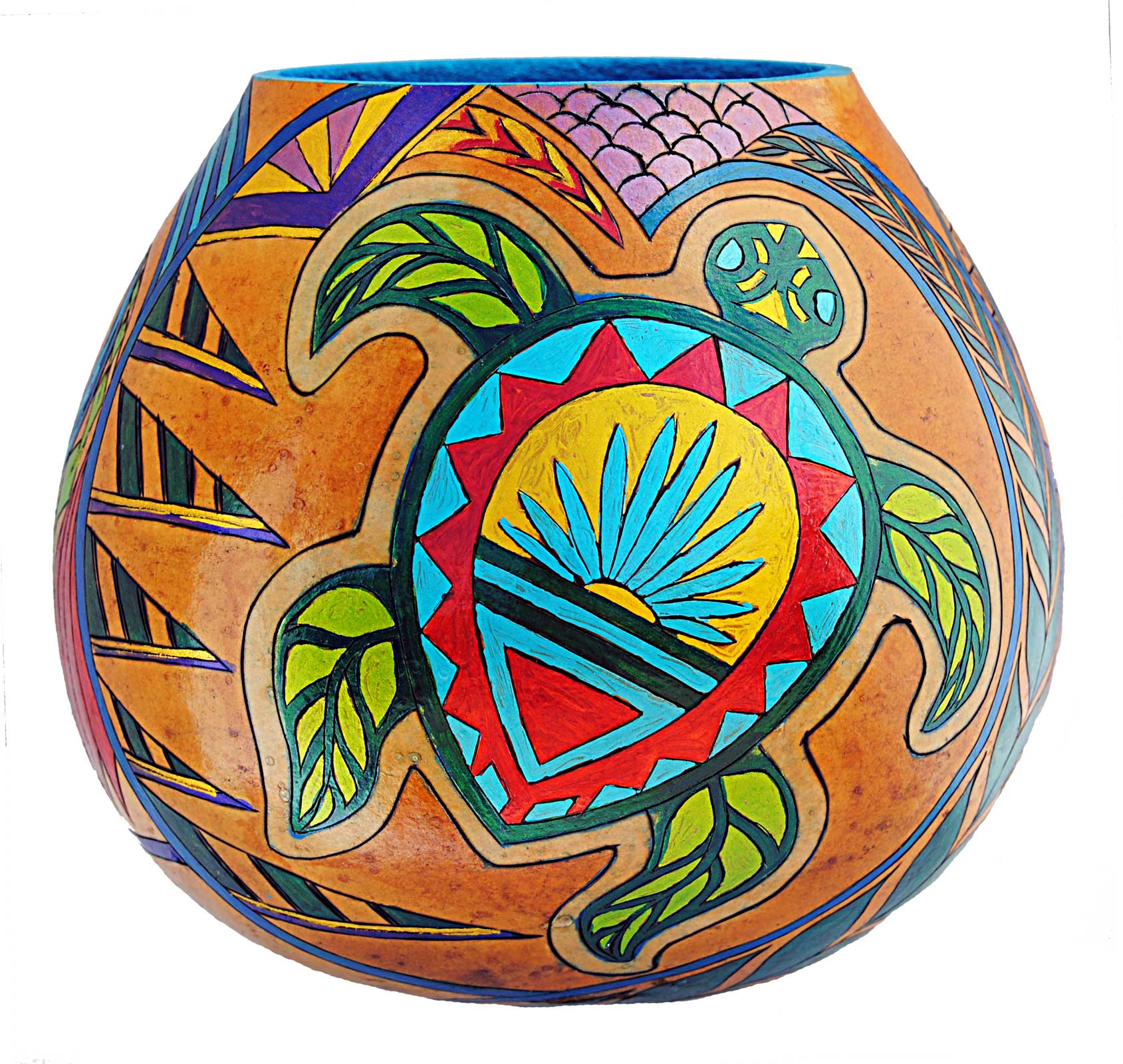 Jewelry
All of our handmade jewelry is one of a kind.
We have a small selection of pendants and neckwires on the website now. Just click "Shop" on the menu at the top of this page.
Please contact us to purchase any other WINGS Jewelry, wire wrapped dichroic glass pendants, dichroic glass pendants with bails, wire wrapped stone pendants, pewter pendants, neckwires, chain, scarf accents and scarves. We offer volume based wholesale pricing.
Decorative Skulls
We offer a wonderful collection of embellished decorative skulls. These are beautiful, one of a kind works of art. Beginning with the skulls of powerful animals, our artists painstakingly overlay semi-precious stones, beadwork, leather and furs to create a work of art worthy of the animal represented.
Decorative Gourds
Our new line in home decor -- decorative gourds. Our artists use only the finest gourds and dyes, incorporating a variety of techniques (burning; carving; beading; coiling) to create elegant and fanciful designs. You'll find something suitable for every taste and style in this line.